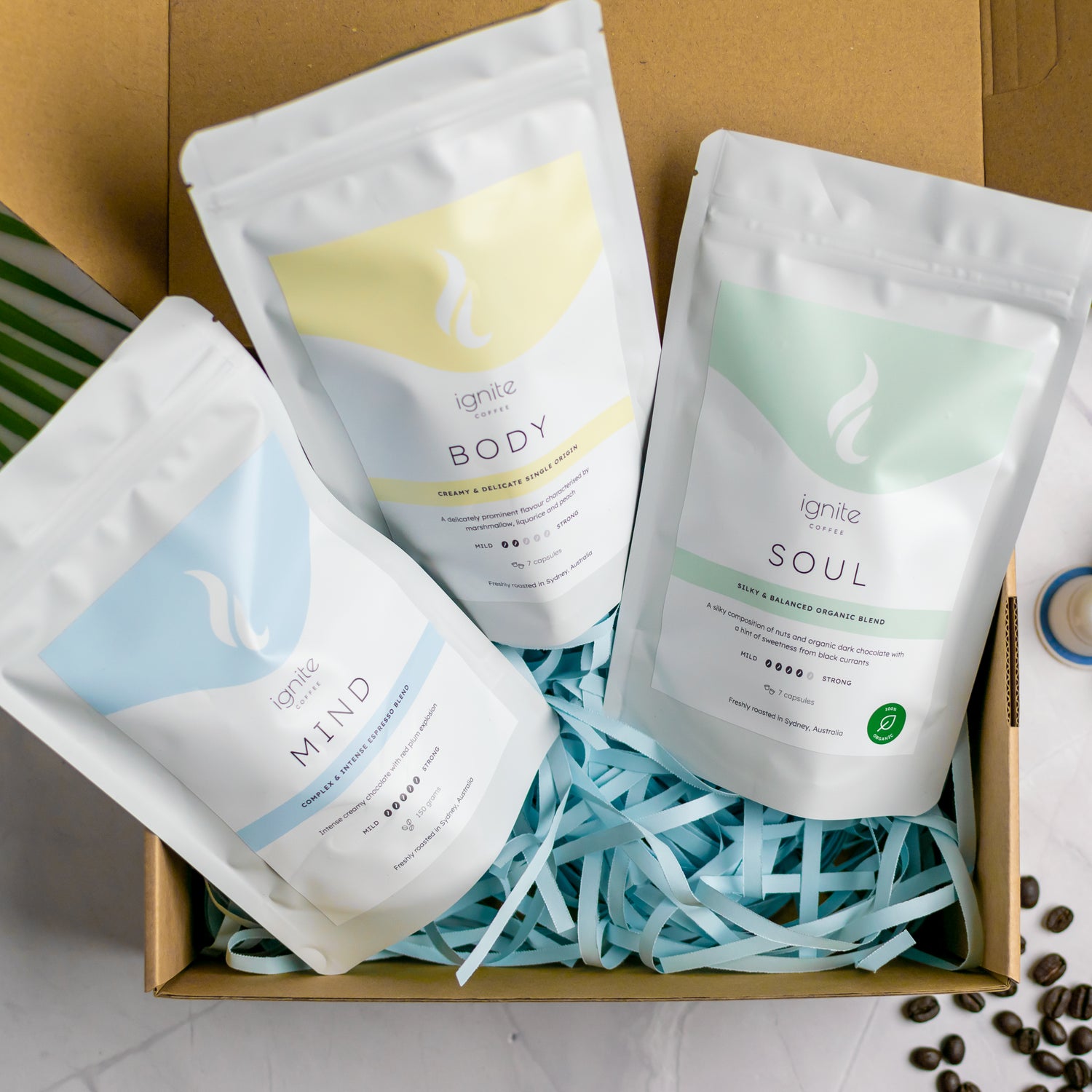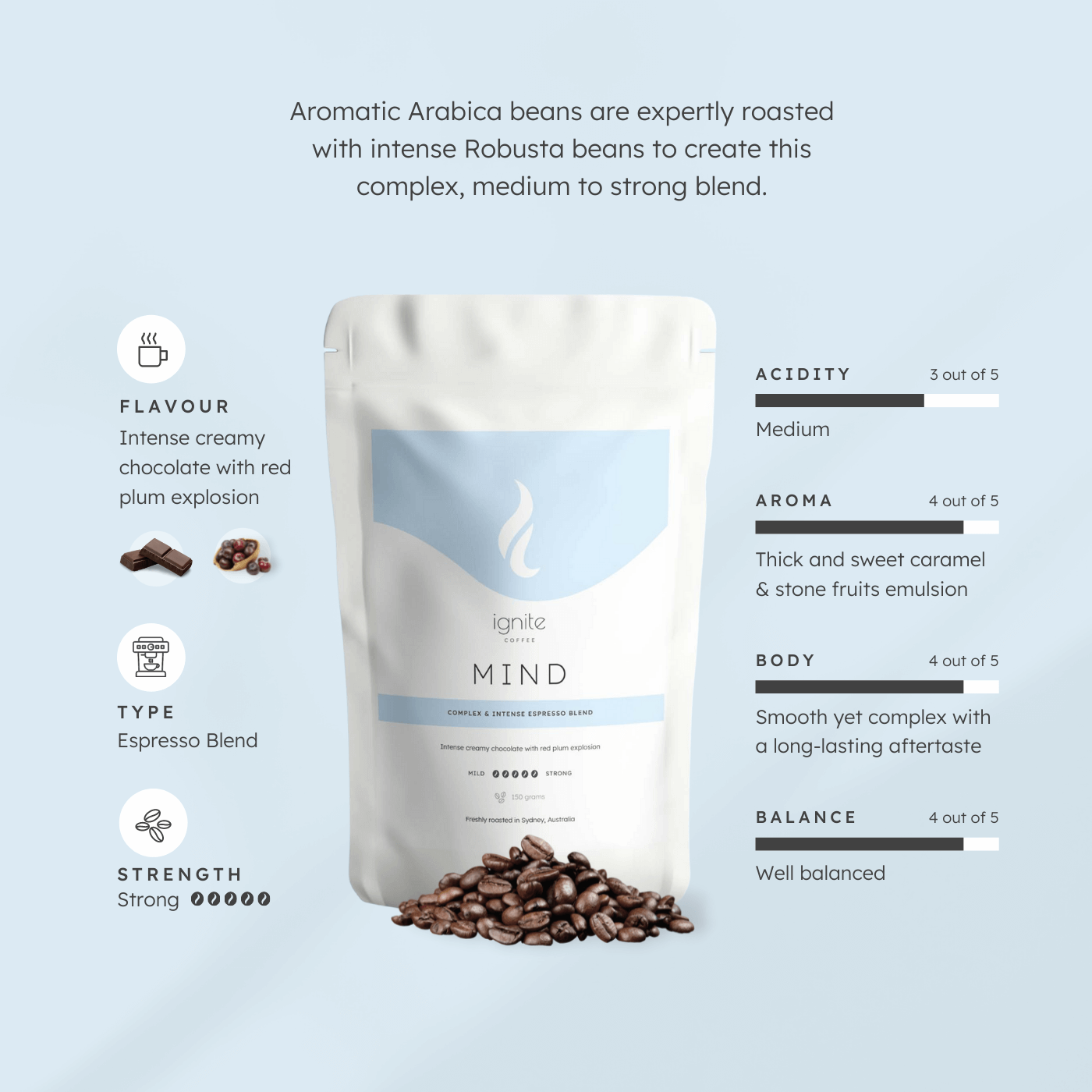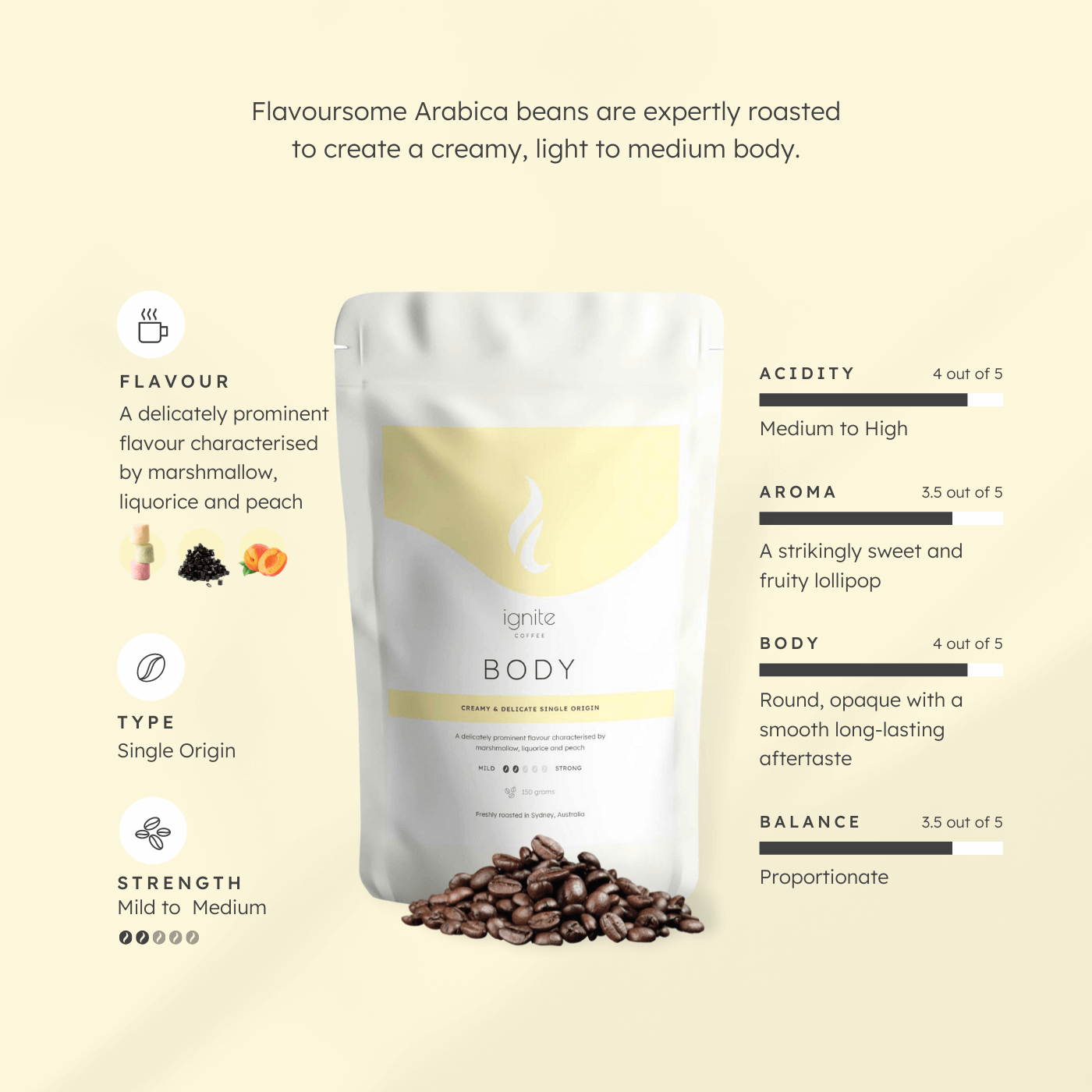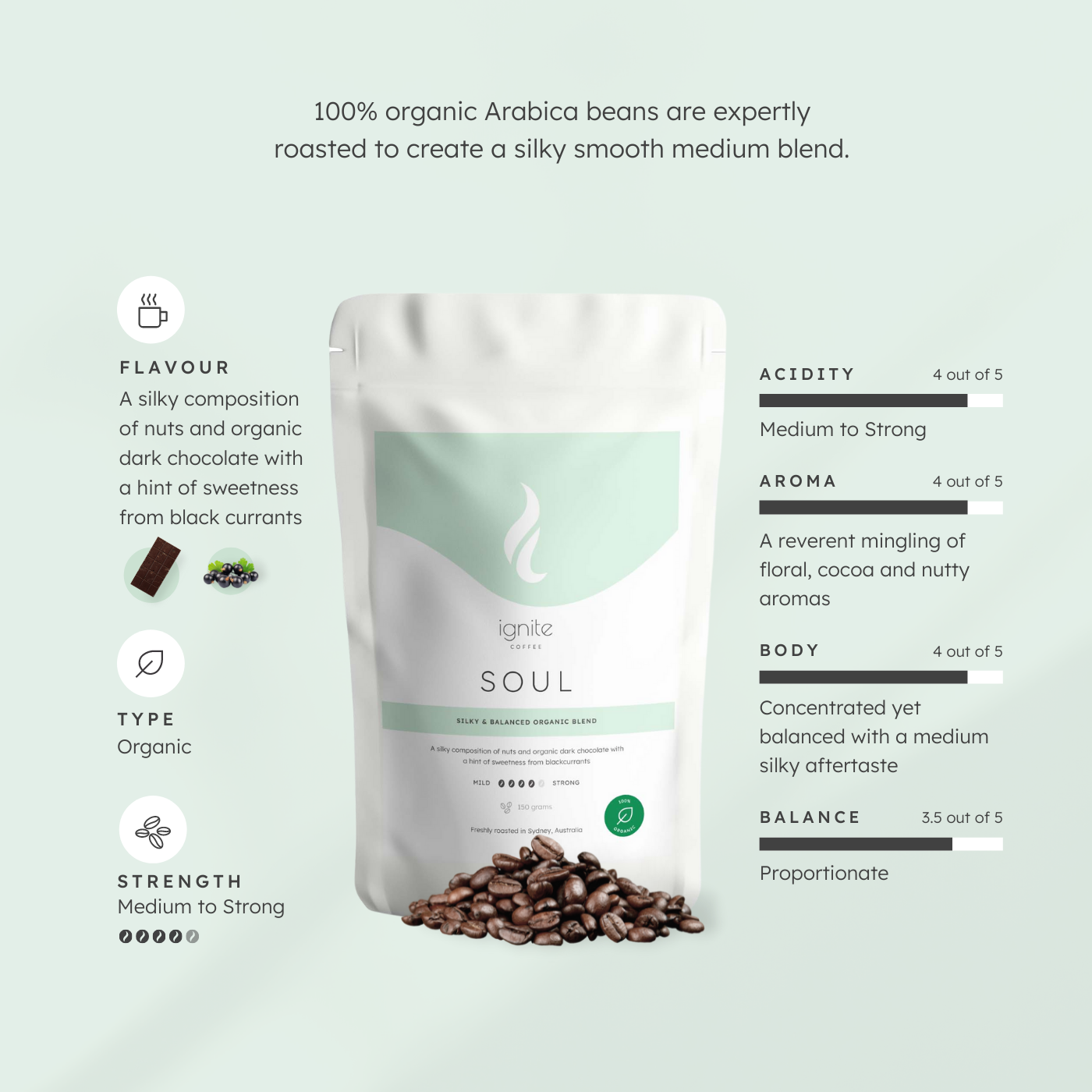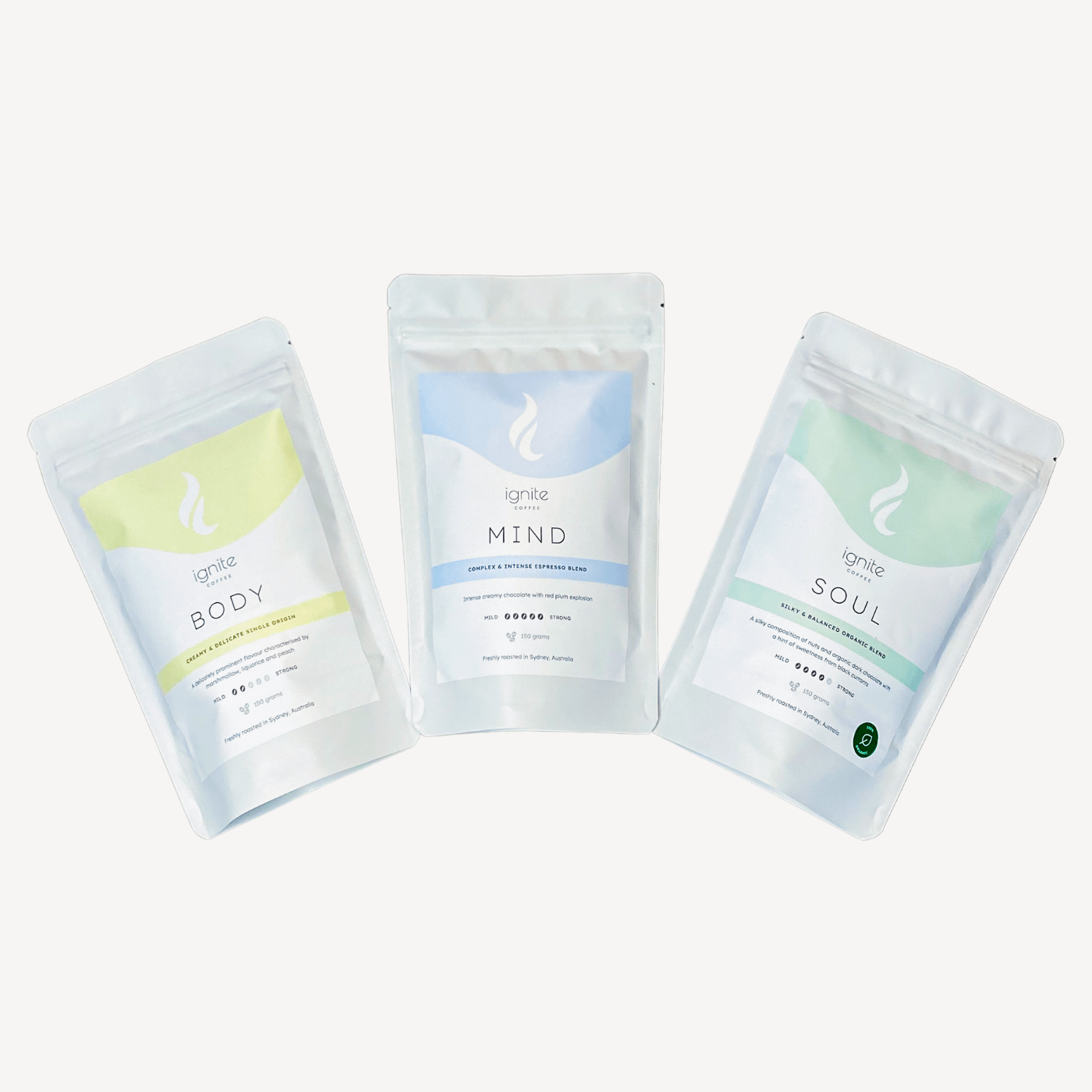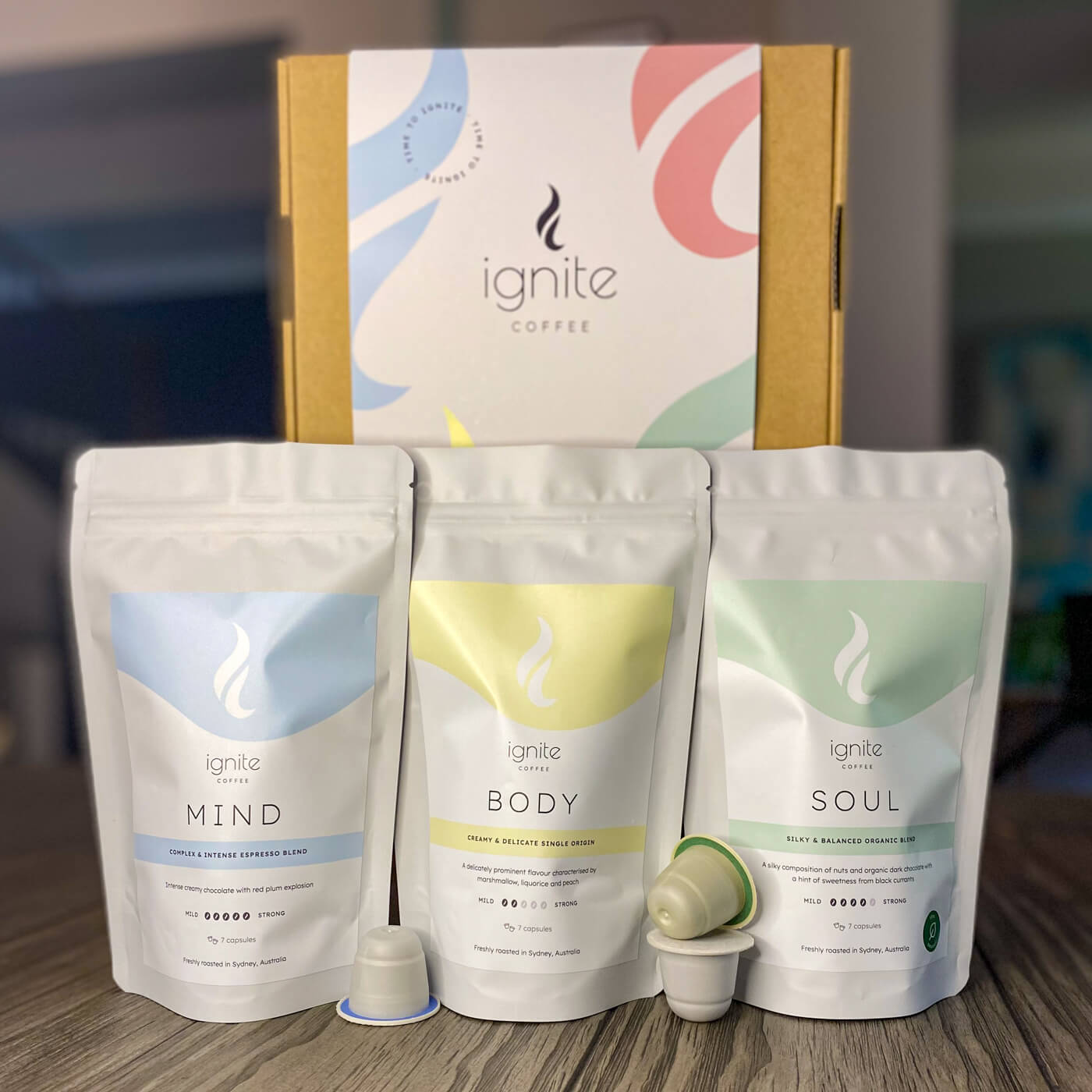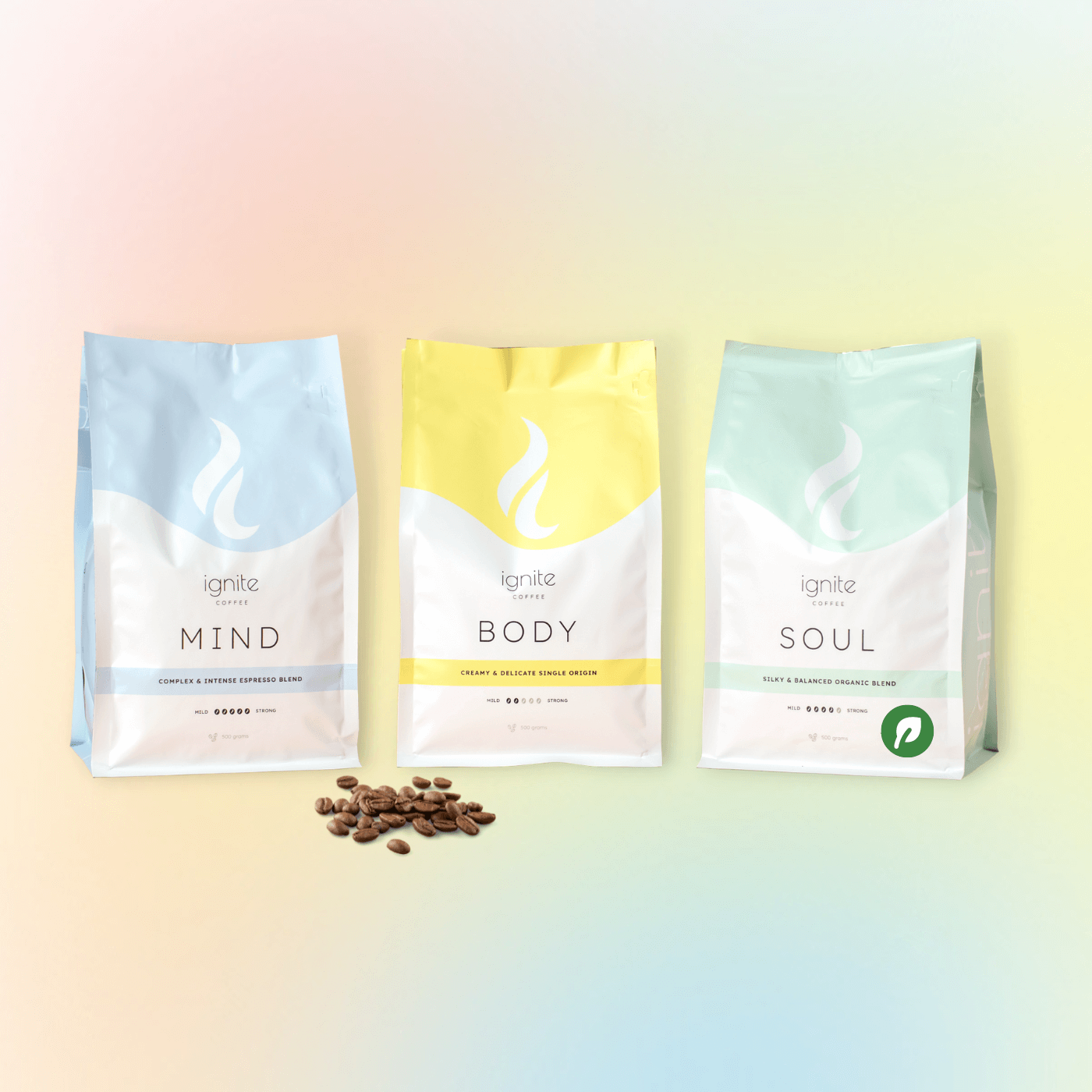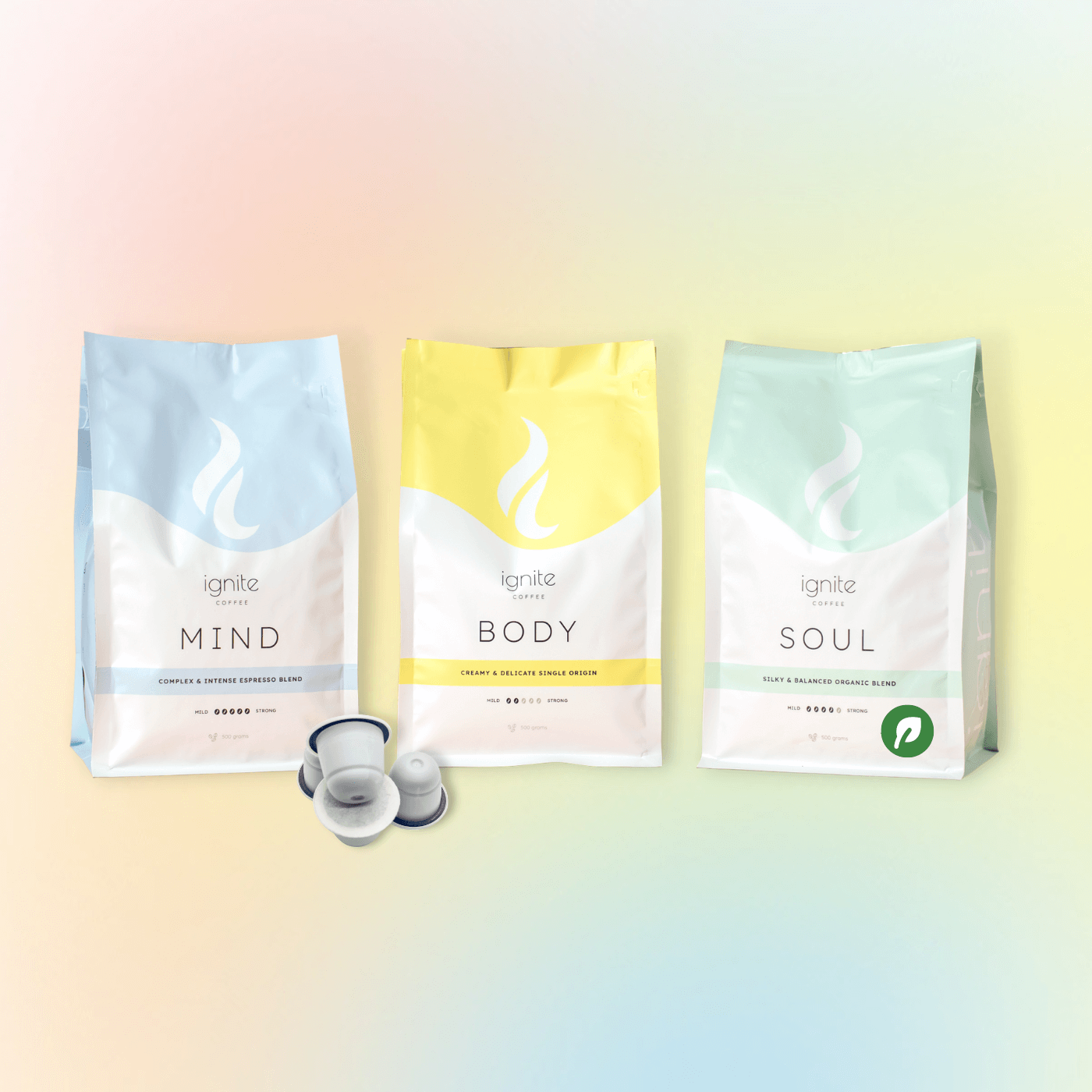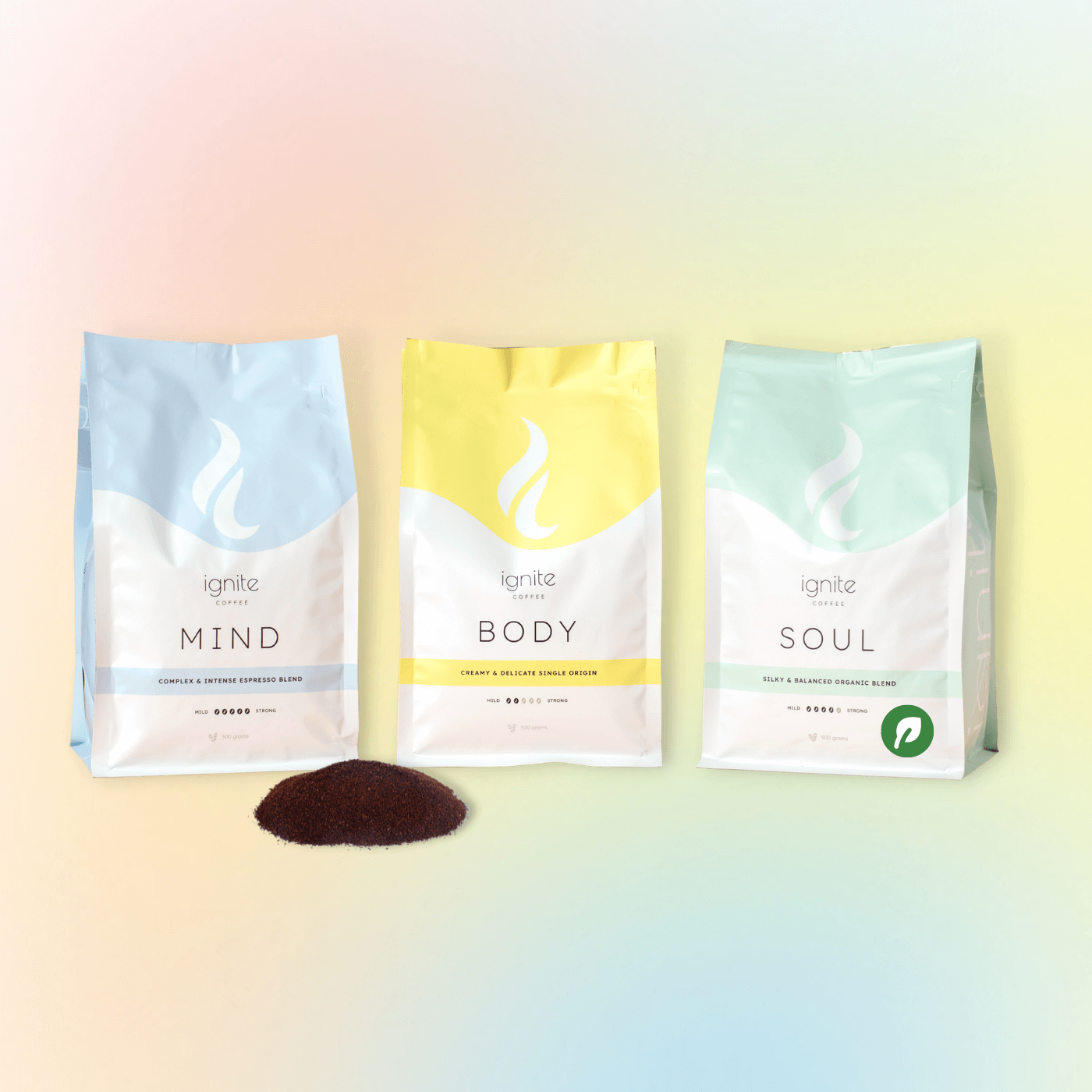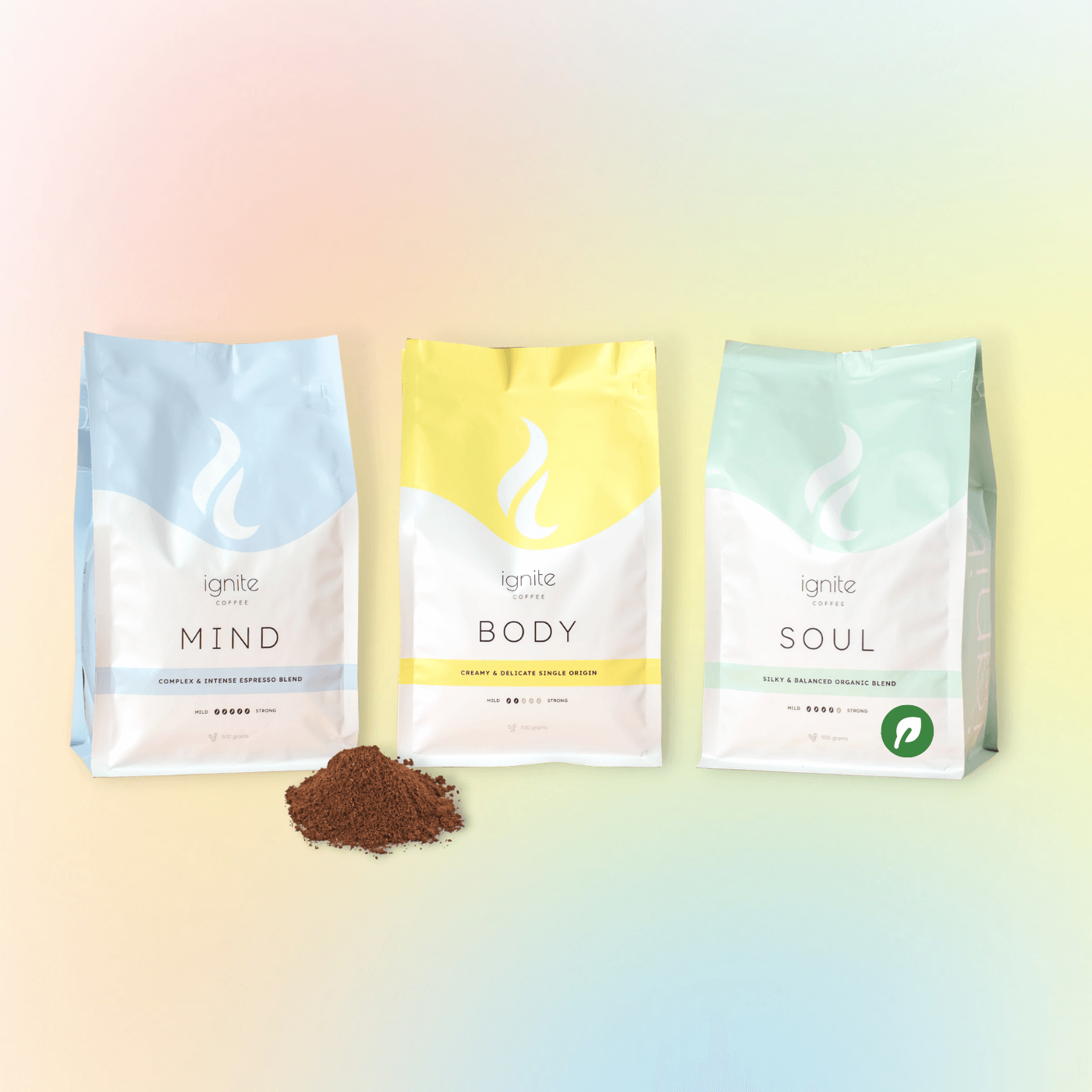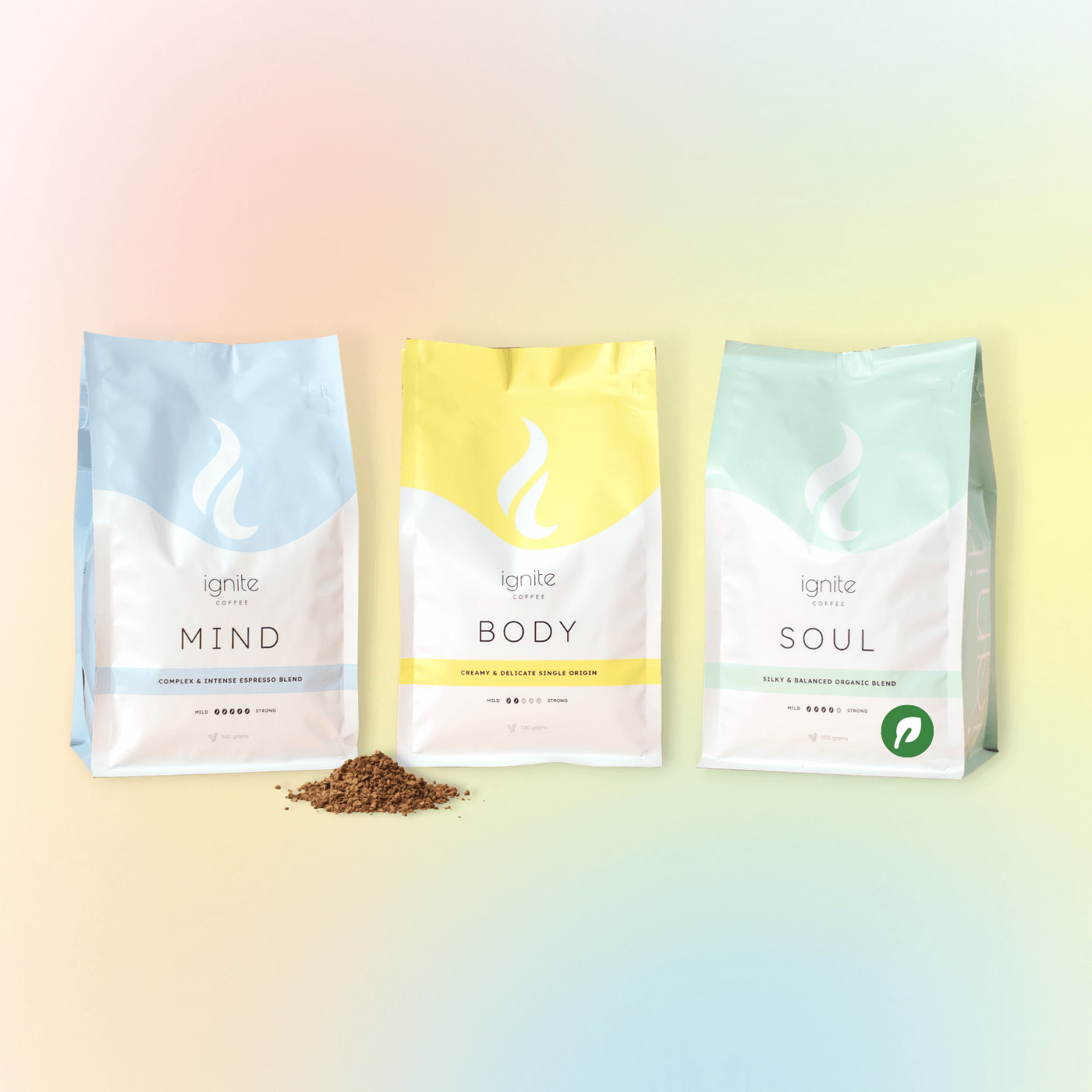 Ignite Coffee Lovers Sample Pack
3 x Specialty Coffee Sample Bags
Regular price

$20.00 USD

Save 0%

Unit price

per
Help me choose
Free shipping on orders over $50 Australia-wide
Good things come in small packages
Our sample pack is the perfect way to try out our signature specialty coffee flavours.
Each pack includes:
1 x Mind -

Complex & Intense Espresso Blend

1 x Body - 

Creamy & Delicate Single Origin



1 x Soul - 

Silky & Balanced Organic Blend
Get 3x 150g bags for only $29.
Or stock up and get 3x 500g bags for only $79 with FREE shipping.
Available as whole beans or ground coffee (150g/500g per bag) or as Nespresso® compatible pods (7/25 compostable capsules per bag).
10% of our net profits goes to charity. Read more.
Coffee Grind Size Chart
Match your preferred brewing type to the typical grind size below.
Turkish
Espresso Machine
Moka Pot/Stove Top
Reusable Pods
Pour Over
Machine Drip
Siphon
AeroPress
Chemex
French Press
Cold Brew
Percolator
Get to know your coffee
Our mission is to provide people with specialty great tasting coffee that is ethically sourced while giving back to make this a better world.
Enjoy our specialty coffee flavours:
1 x Mind Coffee (Expresso Blend)
1 x Body Coffee (Single Origin)
1 x Soul Coffee (100% Organic)

Each bag includes:
150g/500g whole beans or ground coffee
OR
7/25 compostable Nespresso® compatible pods
Additional Information

Enjoy our specialty coffee flavours:
1 x Mind Coffee (Expresso Blend)
1 x Body Coffee (Single Origin)
1 x Soul Coffee (100% Organic)

Each bag includes:
150g/500g whole beans or ground coffee
OR
7/25 compostable Nespresso® compatible pods