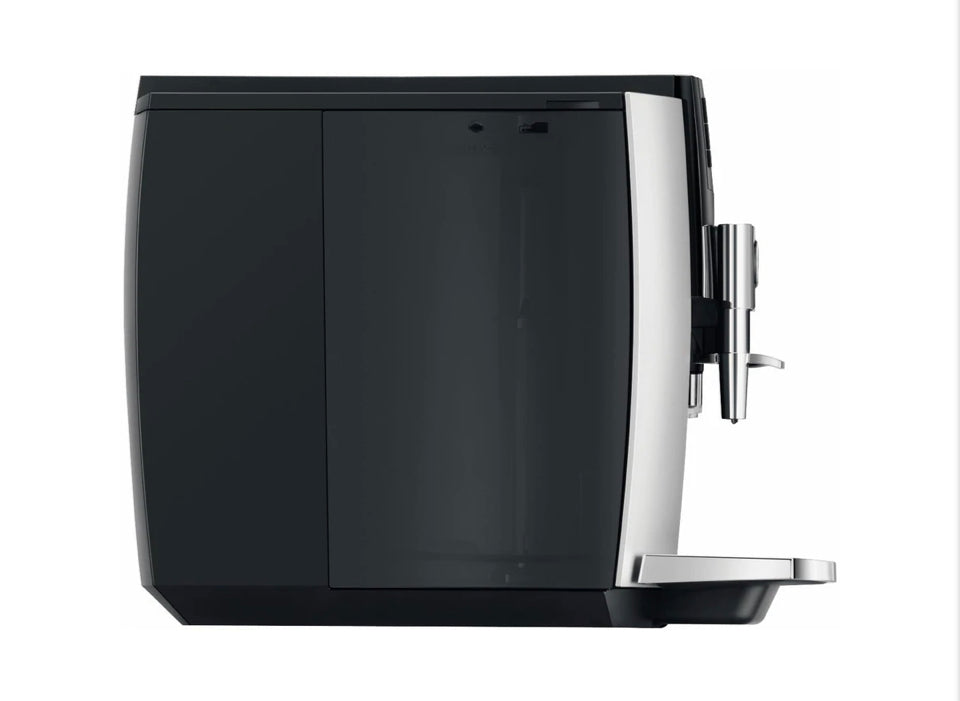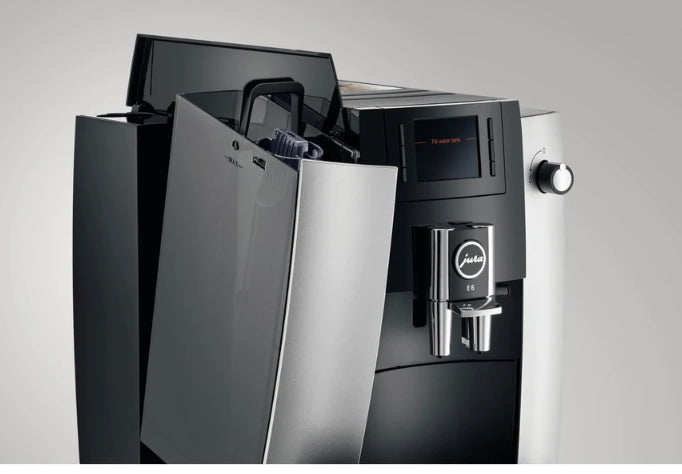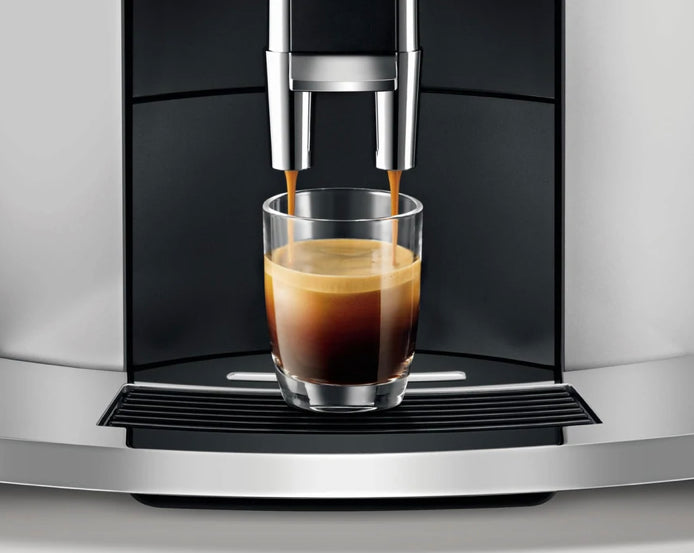 JURA E6 Platinum
Automatic Coffee Machine
9.6 kg
Regular price

$1,147.00 USD

Unit price

per
Free shipping on orders over $50 Australia-wide
Even more specialities for even more enjoyment.
Simple operation, an outstanding coffee result and a clear design are at the heart of the E6. Buttons on the front of the machine and a modern TFT display help you find exactly the option you're looking for.
An additional product page ­extends the selection to a total of 11 different specialities.
CLARIS Smart provides perfect water quality for the perfect taste. Filter usage has never been easier because the Intelligent Water System (I.W.S.®) automatically detects filter presence.
Integrated maintenance programmes and the interchangeable milk spout guarantee perfect hygiene.
10% of our net profits goes to charity. Read more.
28 cm wide, 35.1 cm high, 44.6 cm deep
Automatic coffee machine
Piano black
Pump pressure 15 bars
Water tank capacity 1.9L
Bean container capacity 280g
Coffee grounds container capacity max. 16 portions
HP3 Milk System
Professional Aroma Grinder
Smart mode and intelligent pre-heating
17 different specialty coffees
Thermoblock Heating System
1450 Watts
Model number 15372
Cord length approx. 1.1m
Pulse Extraction Process (PEP)
One-touch function
Fluid systems
Smart phone/tablet compatible with JOE
2.8 inch colour display
Programmable and adjustable water
Programmable brewing temperature 3 levels
Programmable temperature of hot water 3 levels
Height adjustable coffee & hot water spout
Additional Information

28 cm wide, 35.1 cm high, 44.6 cm deep

Automatic coffee machine
Piano black
Pump pressure 15 bars
Water tank capacity 1.9L
Bean container capacity 280g
Coffee grounds container capacity max. 16 portions
HP3 Milk System
Professional Aroma Grinder
Smart mode and intelligent pre-heating
17 different specialty coffees
Thermoblock Heating System
1450 Watts
Model number 15372
Cord length approx. 1.1m
Pulse Extraction Process (PEP)
One-touch function
Fluid systems
Smart phone/tablet compatible with JOE
2.8 inch colour display
Programmable and adjustable water
Programmable brewing temperature 3 levels
Programmable temperature of hot water 3 levels
Height adjustable coffee & hot water spout